HotPot

One of the things I was looking forward to doing in China was eating Mongolian Hot Pot.
I will allow Wikipedia to explain:
Huo Guo is the Chinese name for "hot pot", where hu¨¯ means "fire", while gu¨­ refers to "pot'.
The chinese style of cooking has origins in Mongolia and northern China, emerging in primitive forms over a thousand years ago. Mongolian nomads would cook meat and vegetables in a pot over the embers of a camp fire. It is these nomads who is said to have started the tradition of slicing meats thinly, allowing them to be cooked with minimal use of precious fuel.
Not only is the pot hot, but the broth is hot...I mean SPICY. It is also an extremely communal event. When we lived in China, we ate hotpot in groups of 5-12 people. It takes a long time to eat, because you have to boil each (raw) ingredient in the broth before it can be eaten.
We went to a popular chain, "Little Sheep".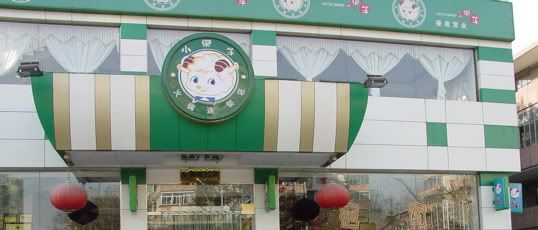 Isn't he cute? I find it kind of unsettling that a cute smiling lamb is the mascot for a restaurant whose primary meat is mutton. But, I digress...
Early in the meal Jonas started getting a little grabby and we were afraid he would burn himself, so Nick took him back to the hotel. And I? Ate Mongolian hot pot. Alone.
It was kind of akin to having a fondue party by myself in a big room with tons of Chinese people staring at me. I tried to play it cool but you can't really rush through a meal like that because you will scald yourself. I looked around at the decor, which was mostly pictures of Mongolians wrestling (I determined that Mongolians might be the most frightening ethnic group in the world).
Other than that it was a super lonely moment, not to mention that I ordered noodles that they forgot to bring and then when it was time to pay the bill I couldn't remember how to say "I didn't get the noodles" in Chinese. All I could say was "I no eat noodles." I know they thought I was insane. I finally just paid the bill. I'm an idiot in 5 languages.

Saturday, Apr. 22, 2006 at 10:40 PM