quick update with PHOTOS

I have a few minutes to kill before I take Jonas to playgroup, so I thought I would do a quick photo update. It's hard to find the time, you know?
Opening a gift from Nanna a couple of weeks ago: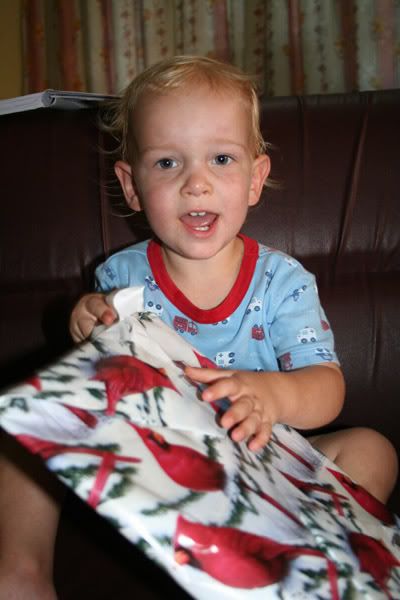 Eating a tasty chicken sculpted out of sugar (don't judge my curtains: they came with the house, as did the yellow walls and strange bedding):

Helping Mama with her make-up (this is very cheap (like 80 cents) lipstick I let him play with)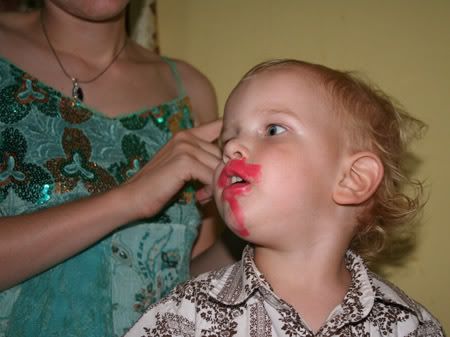 Paper-mache snowmen with Teacher Can Can:


One of my friends said "This is so weird...normally like 3rd graders do paper mache." But, it was new and novel to the college students.
Last night Jonas lined up all of his vehicles to make a "train". He said "Choo choo!". That is the first time he has ever done something like this. I have pictures of myself as a toddler doing the same thing.

That is my world from the past couple of weeks. Time for playgroup!

Tuesday, Dec. 12, 2006 at 8:31 AM