munchkin

Today it was a bit hot so we let Jonas take a bath outside in a little plastic tub to cool off. We put the tub in the shade, so it became a little TOO cold for him. He was making the funniest faces, half-way between "i'm freezing" and "i'm excited to be in the water".
This one reminds me of a munchkin from The Wizard of Oz, and also childhood pictures of my dad. I guess that is a weird comment, but that is how my mind works these days.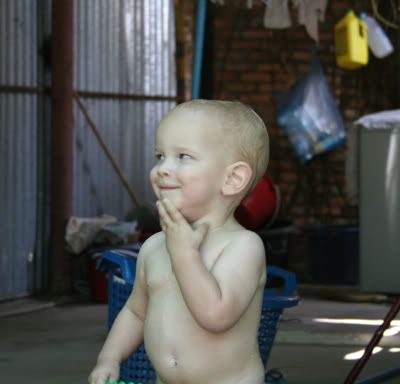 Anyway, I have things to do. I just couldn't resist posting this.





Thursday, Dec. 01, 2005 at 9:41 PM