happy birthday Jonas!!

Jonas is 1 today! We gave him a little 3 wheeler ride-on toy, and also this really cheap $2 golf club set. The clubs are like 10 inches long. His favorite part of that is the exaggeratedly huge plastic golf tee.
We went to playgroup today and he got to play in a sand pit for the first time. He also drank soy milk from a juice box and ate bread and pooped in some other kid's training potty. He is so grown up *sniff*.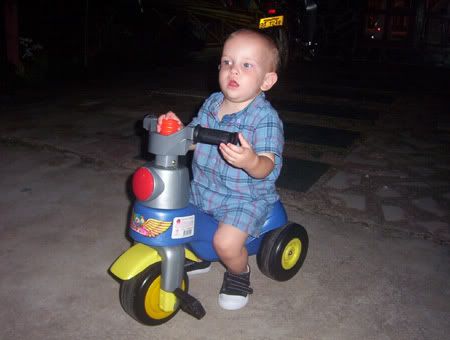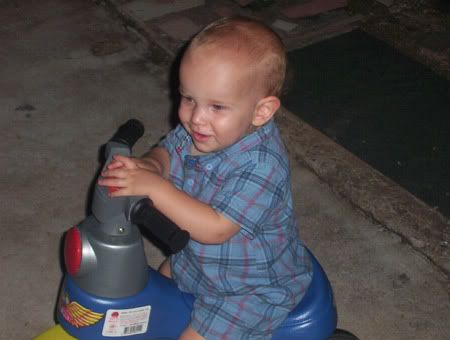 He had about a 100 degree fever today but it didn't slow him down at all. He never acted like he felt bad. I did give him some Tylenol this evening and he started sweating, which I think is supposed to mean the fever is broken.
The big birthday bash is still scheduled for Friday. I hope to have some fun pictures of that day.

Just imagine that invitation without our last names whited out for privacy purposes. Also, I wouldn't call the number if I were you. The international long distance rate is astronomical for calls to Laos.


I gave my students a quiz today, and one of the vocabulary words was the idiom "to put someone at ease", because I am teaching an English as a foreign language class for people who hope to work in tourism or other international business. On the quiz I had written out some definitions from vocab we studied, and they were supposed to fill in the word. Well, the question looked like this:
____________ - to make someone feel comfortable and relaxed.
The answer was "to put someone at ease." Well, one student wrote:
EVERYONE WANT-to make someone feel comfortable and relaxed.
That struck me as funny, yet also pitiful.
ckb



Tuesday, Oct. 25, 2005 at 10:23 PM