faculty staff

This is a picture of all of the English teaching staff at my school. I am wearing the Paul Frank shirt on the first row. I was about to so something crazy in the picture as well, but the photographer only counted to "2" instead of "3".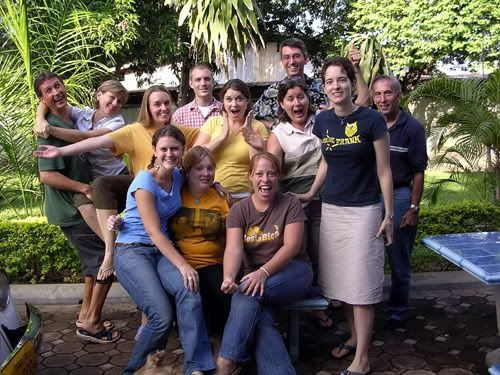 I got my hair cut really short about a month ago, but I am still running into people who haven't seen my fabulous new do yet. It takes me a minute to realize what they are talking about when they exclaim, "Wow! Look at you! I love it!", because I am used to it now.
But I still love it.


Saturday, Oct. 15, 2005 at 9:01 AM